f you are thinking about using Teleflora to order flowers for someone or something. DON'T! Run away to another service. They are horrible and don't deliver when they say they will.
I ordered flowers for my mother for Mother's Day for delivery today, May 10. I have a confirmation that it would be delivered today.
Was it, NO!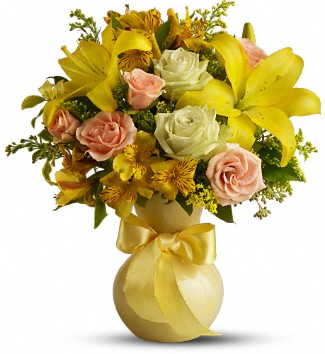 The excuse that I got when I called customer service was that they couldn't find a florist to do the bouquet that I ordered and have it delivered today. They don't deliver on Sunday.
So the earliest that it will be delivered will be on Monday. They gave me a discount for that, but i am not holding my breath.
Now I am screwed and my mother is not going to get flowers for Mother's Day. Great job Teleflora.
When I called customer service, they had a chance to step up and make things right and try to keep my future business, but they blew it and won't have my service again, ever.
I asked the customer service agent why I should use Teleflora in the future, it was silent. He didn't know how to answer.
I hope the flowers are delivered on Monday so my Mother will have a Mother's Day gift, even though it is a day late. But if they are not, Teleflora is going to get a call and I won't stop calling until something is taken care of.
If you want to order flowers online, don't use Teleflora!
Here is someone who also had a problem.